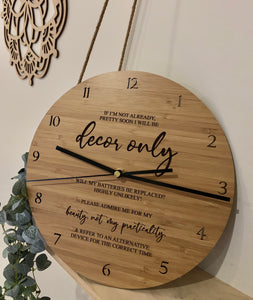 Do you buy clocks not necessarily for their practically, but just for their beauty? Do you seem to never get around to putting batteries in them? Or if you do, do you fail to replace them once they're flat?
Guilty!!!
If this or you, or someone you know, then this quirky clock just might be the perfect piece!
Cut from quality bamboo. 25cm diameter.