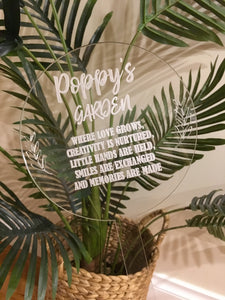 These clear acrylic planter sticks are just gorgeous and are the perfect gift for any occasion!
As this piece is cut from clear acrylic, it is suitable for placing in the garden. 
Circular piece measures approx 15cm diameter. Total length of piece is 29cm.
The name/word up the top may be changed to anything you like.