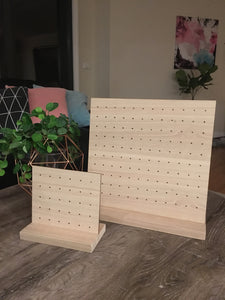 If you're looking for a stylish and modern way to store your earrings either at home or as a vendor at a market, or in a store, look no further! 
The main board of this piece is laser cut from high quality Eucalypt and is finished off beautifully with a hardwood Tasmanian Oak stand. 
The sizes pictured are 150x150mm and 300x300mm. Custom sizes available upon request.