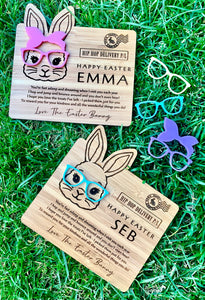 Well, isn't this just the coolest little gift card ever??!!
Your little one will love finding this personalised keepsake card from the Easter Bunny together with their Easter gifts.
Cut from eco-friendly bamboo with your choice of sunnies or sunnies and a bow - in your choice of colour too. 

Measures approx 100mm wide.