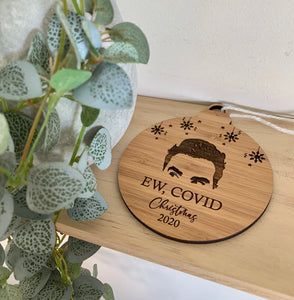 Whilst 2020 has thrown many curveballs at us, there were also many positives. One of them had to be Schitt's Creek!
This bauble will be a reminder each year of the challenges we overcame in 2020 and a reminder that there were, indeed, positives. 
Cut from quality bamboo.  Measures 11cm tall.