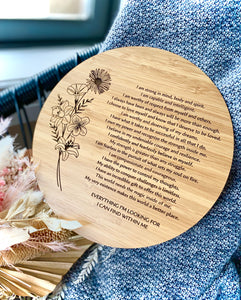 "Everything I'm looking for I can find within me".  This is so very true and words we should all live by.
This positive affirmations plaque is designed to lift your spirits, encourage you to be all you can be, to find the strength within you and trust in yourself.

It's a lovely gift for someone who needs a little reminder that everything they need, they already have within them. 
Cut from quality bamboo and measures 20cm diameter.