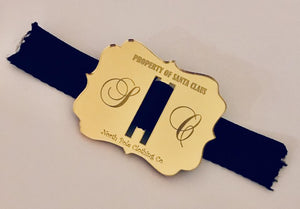 Oh no, Santa has lost his buckle!!
Add a little magic to your child's Christmas morning by planting this piece somewhere for them to find!  Not only will it create a memory you'll treasure forever, but it'll also become a beautiful keepsake.
Made from gold mirror acrylic and is 7.5cm x 6cm.  Black cord included.