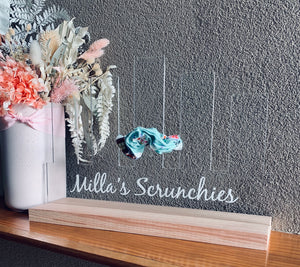 If you're looking for a stylish and modern way to store scrunchies, look no further! 
The main board of this piece is laser cut from clear acrylic, personalised with an engraved name of your choice, and is finished off beautifully with a hardwood Tasmanian Oak stand.  The clear acrylic gives the scrunchies and engraving a 'floating' look.

Measures approx 33.5cm wide.