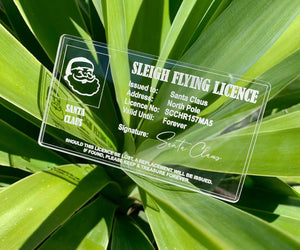 Imagine the look on your little ones' faces when they wake up on Christmas morning to find that Santa has dropped his Sleigh Flying Licence! 
Made from clear acrylic. Measures 10x5.5cm.
This piece will be sure to add a little extra magic to your child's Christmas morning and becomes a beautiful keepsake they can treasure forever.