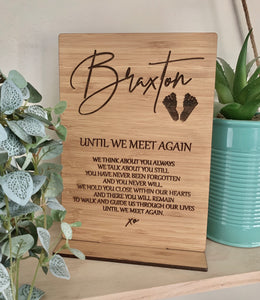 This engraved eco-friendly bamboo piece is a unique and stunning way to remember your loved ones or gift to someone who has lost a loved one.
This piece is personalised with a name and you may elect to have hearts or footprints as the image.  
Engraved piece is approximately 137x198mm.